2/05/2012
Super Speedy Supper
By Rachel Davies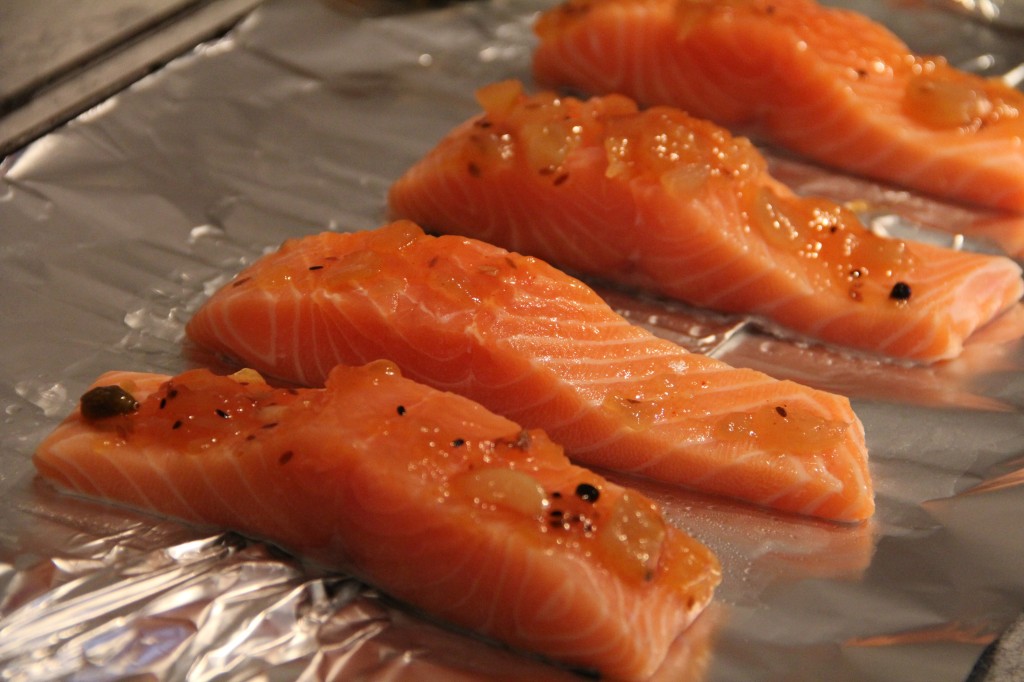 I'm the kind of girl who absolutely makes her own pastry, and frowns at pasta sauce in jars. Am I picky? Maybe. But in my opinion there are certain things that benefit from little time in the kitchen, and a sprinkle of love.
I am, however, a realist when it comes to speedy suppers. It's evening, time to eat, everyone's getting a little narky, and what are you going to have? Can you picture it?
A friend asked in wonder recently if I ever just make something simple for dinner. Well of course I do, and fish is one of the quickest options out there. Add a topping from a jar in the fridge and you're laughing.
The fish in question is salmon, and the jar is Geeta's Mango Chutney – one of the best that I've tried and full of whole spices and chunky mango. Yum.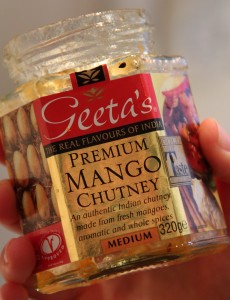 So here goes. A good one to have up your sleeve for when a speedy supper is all you can muster.
Mango Salmon
Ingredients
Salmon slices
Geeta's mango chutney
A little oil
Method
Preheat the oven to 180C.
Lightly oil a foil-lined baking tray, and lay the salmon fillets on top. Smear mango chutney all over the salmon slices until they are covered with a thin layer.
Bake for 8-10 minutes. Set a timer for this one. The biggest fish crime is overcooked, dry fillets.
Serve with salad, couscous, or whatever you have around!
Enjoy…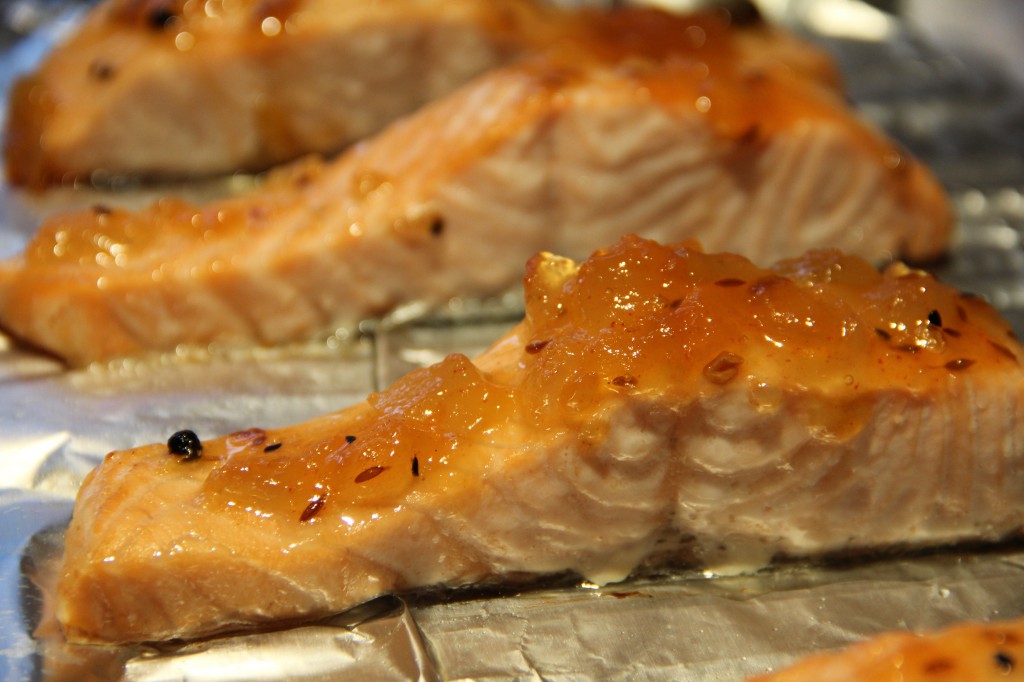 You might also like:
Or sign up for one of Rachel's cookery classes for plenty more delicious dishes.