Rachel's Kitchen can offer you the ultimate hen party experience.
Simply choose from one of our hen options below, email or call us to book, and then turn up for a class full of creativity and delicious flavours. You can take away the results to enjoy later, or eat them together at the end of the class.
Have a laugh, relax and enjoy our cookery classes that are full of fun, and tried and tested by lots of happy hens.
Choose from
Prices from £45 per person for a 2 hour class (minimum 10 people) including all ingredients, recipes, aprons and equipment.
Prices for different classes vary so please contact us for a quote. We look forward to discussing how to make your hen party fantastic!
We're also delighted to be partnering with ROCKTAILS®  to provide fabulously fruity frozen cocktails for your hen party. For just £5 per person we'll provide cocktails in three delicious flavours – Passionfruit & Pineapple Fusion, Raspberry & Pulsed Pear and Elderflower & Cucumber Crush.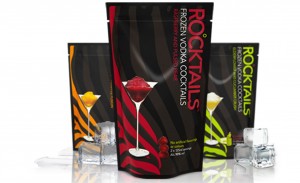 Hen party lessons can be held in your home, or in a hired Central London venue for an additional cost. You are also welcome to bring your own drinks, just let us know.
Drop us a line to discuss your requirements.
We hope to cook with you soon!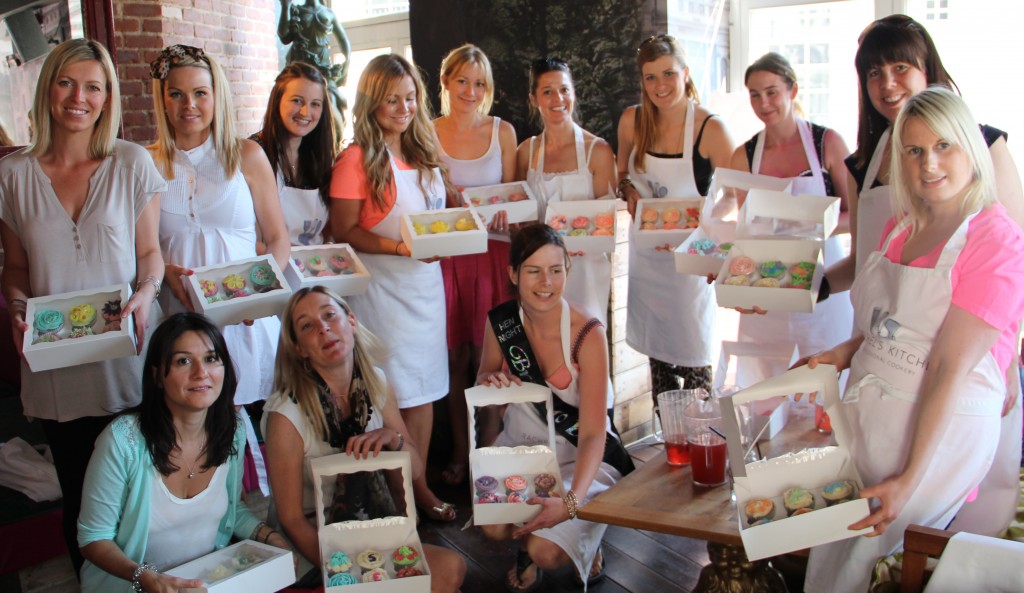 "Thanks so much for running a great sushi making lesson for Lucy's hen. We had such a giggle, and loved every minute of it. The food was delicious too!" Sarah, St John's Wood
"I loved the cupcake decorating lesson! Rachel, you are a great teacher, calm, patient and positive – I felt really at ease. The class was great. It was so much fun to be doing something creative and relaxing on a Sunday morning." Louise Morris, Edgware
Cupcake Decorating
For cupcake decorating, we'll cover different techniques and nozzles for piping buttercream frosting, and how to make fondant decorations. Then everyone has plenty of time to be really creative, and decorate 6 cupcakes each, using colours, glitter, sprinkles and all the techniques we've covered. You then take home your cupcakes in a smart presentation box.
Cupcake decorating is a fun, creative class. You'll learn how to make professional looking cupcakes, and everyone is always amazed at how impressive their cupcakes look (and taste!).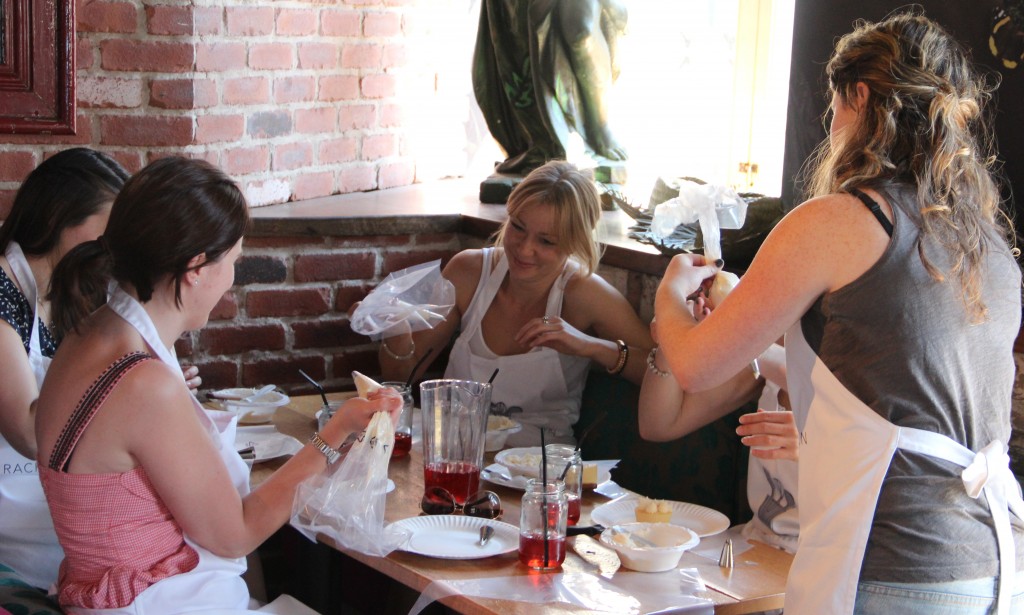 Sushi Making
The sushi 2 hour class covers how to make sushi rice, how to prepare the ingredients, and how to make maki rolls, inside out rolls, nigiri and hand rolls.
Everyone leaves with the skills to make their own sushi, and the results are colourful and delicious!
You'll have made enough sushi for a delicious meal which you can all enjoy together, or we can leave you with take-home boxes instead – just let us know!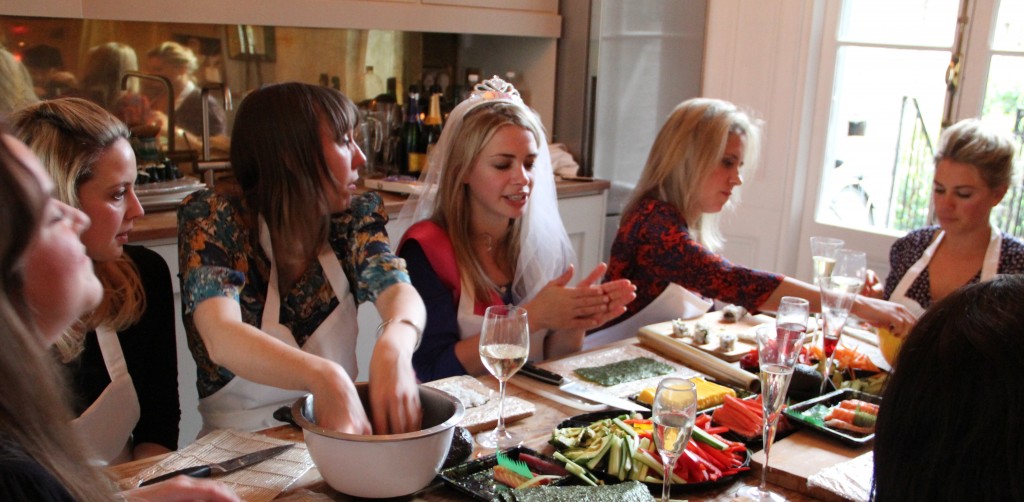 Macarons
Our macaron class lasts around 3 hours and we hold it in a professional kitchen. We'll cover how to make perfect macarons with delicious fillings in five tasty flavours. You'll also discover how to avoid commonly made mistakes, ensuring beautiful macarons every time.
Flavours include caramel fleur du sel, grapefruit pistachio, lemon mascarpone and white chocolate and raspberry.
All participants can take home/eat their macarons and everyone will be given recipes to keep, and boxes to take the macarons away in.
So for a hen party activity with a difference,
contact us
 to talk through your ideas and for a quote, and let us help you to have the best hen party possible!