Rachel's Kitchen offers you the ultimate hen party experience.
Simply choose from one of our hen options below, email or call us to book, and then turn up for an event full of creativity and delicious flavours. You can take away the results to enjoy later, or eat them together at the end of the class.
Have a laugh, relax and enjoy our events that are full of fun, and tried and tested by lots of happy hens.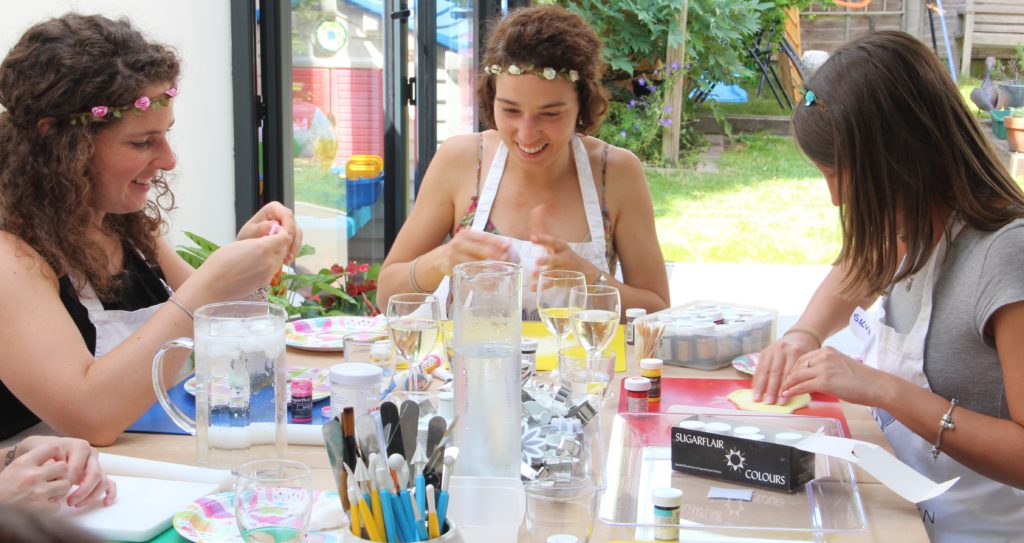 Choose from
Sushi making (and then eating!)
The popular cupcake decorating class
Try Parisian macaron making
Or have a cook-off with a competitive edge!
Prices from £50 per person for a 2.5 hour class including all ingredients, recipes, aprons and equipment.
Prices for different classes vary so please contact us for a quote. We look forward to discussing how to make your hen party fantastic!
Hen parties are held in Rachel's Kitchen, East Finchley (Northern Line, East Finchley is 15 minutes from King's Cross) or in alternative venues for larger groups.
Drop us a line to discuss your requirements.
We hope to cook with you soon!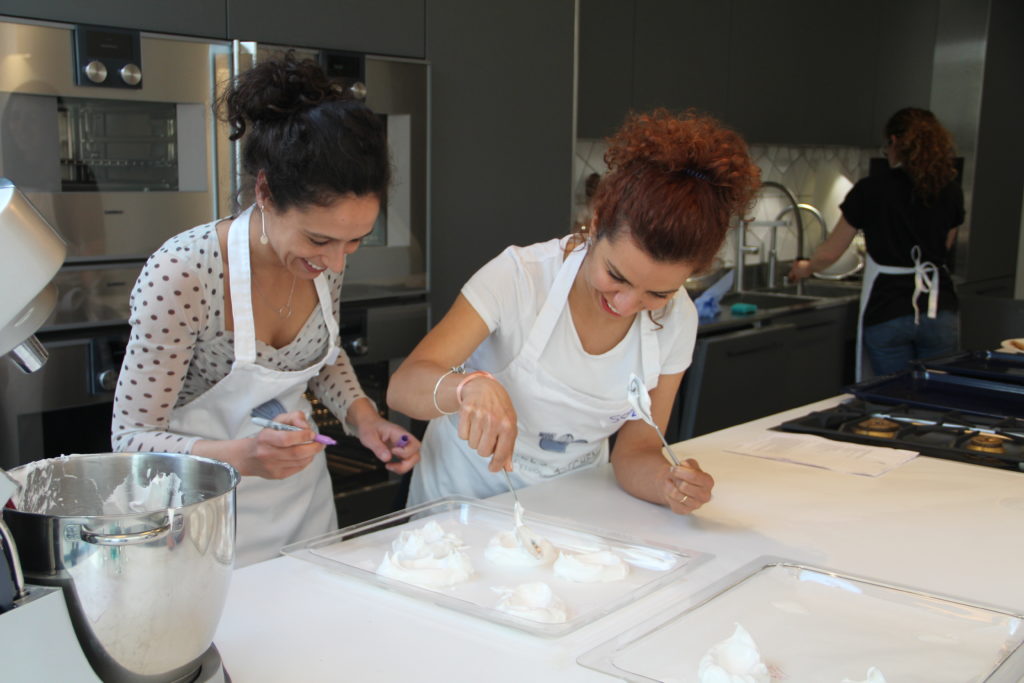 "This was one of the most well run classes I have ever been to. Extremely creative and tons of fun…we didn't want the day to end! Rachel is not only incredibly sweet and knowledgeable, she is also beyond professional. Fantastic idea for a hen party, our group was all 20-30 year olds but I recommend it for any age group. Cannot wait to try Rachel's sushi making class!"
Meghan, Tripadvisor June 2015
———————————————————————————
Cupcake Decorating
For cupcake decorating, we'll cover different techniques and nozzles for piping buttercream frosting, and how to make fondant decorations. Then everyone has plenty of time to be really creative, and decorate 6 cupcakes each, using colours, glitter, sprinkles and all the techniques we've covered. You then take home your cupcakes in a smart presentation box.
Cupcake decorating is a fun, creative class. You'll learn how to make professional looking cupcakes, and everyone is always amazed at how impressive their cupcakes look (and taste!).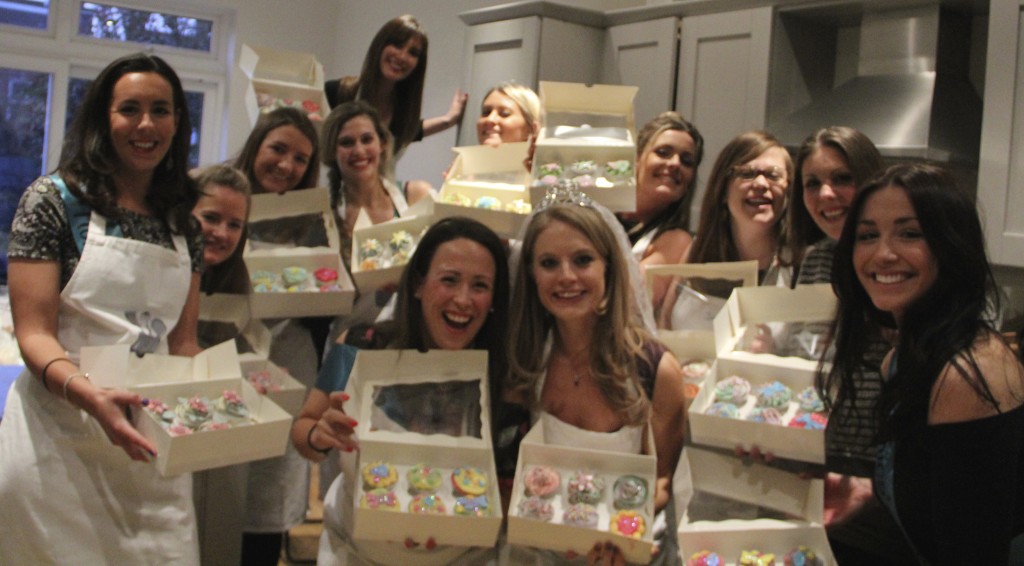 ———————————————————————————
Sushi Making
The sushi class covers how to make sushi rice, how to prepare the ingredients, and how to make maki rolls, inside out rolls, nigiri and hand rolls.
Everyone leaves with the skills to make their own sushi, and the results are colourful and delicious!
You'll have made enough sushi for a substantial meal which you can all enjoy together, or we can leave you with take-home boxes instead – just let us know!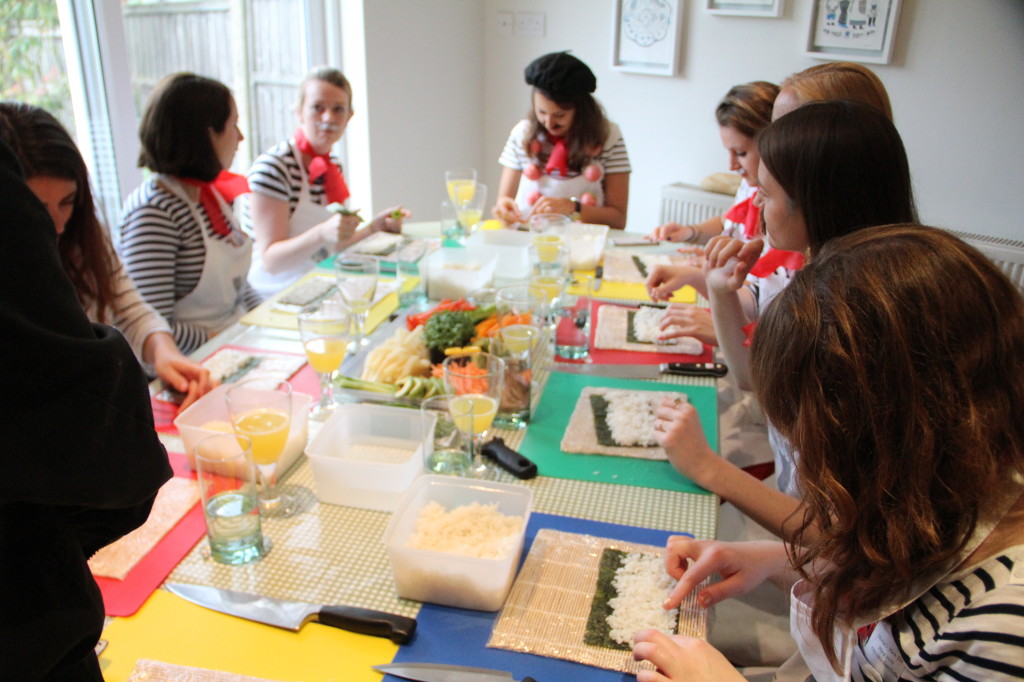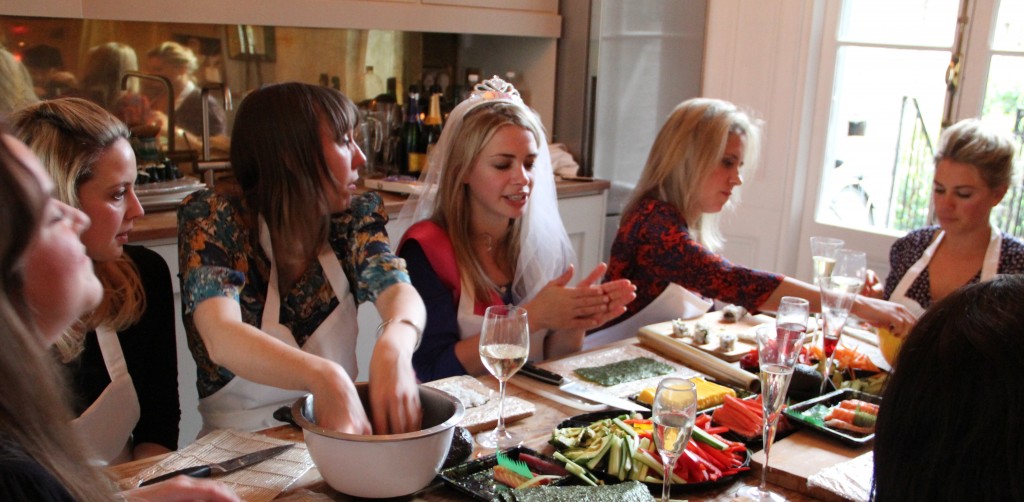 ———————————————————————————
Macarons
Our macaron class lasts around 3 hours. We'll cover how to make perfect macarons with delicious fillings in four tasty flavours. You'll also discover how to avoid commonly made mistakes, ensuring beautiful macarons every time.
Flavours include caramel fleur du sel, chocolate orange, lemon mascarpone and white chocolate and raspberry.
All participants can take home their macarons and everyone will be given recipes to keep, and boxes to take the macarons away in.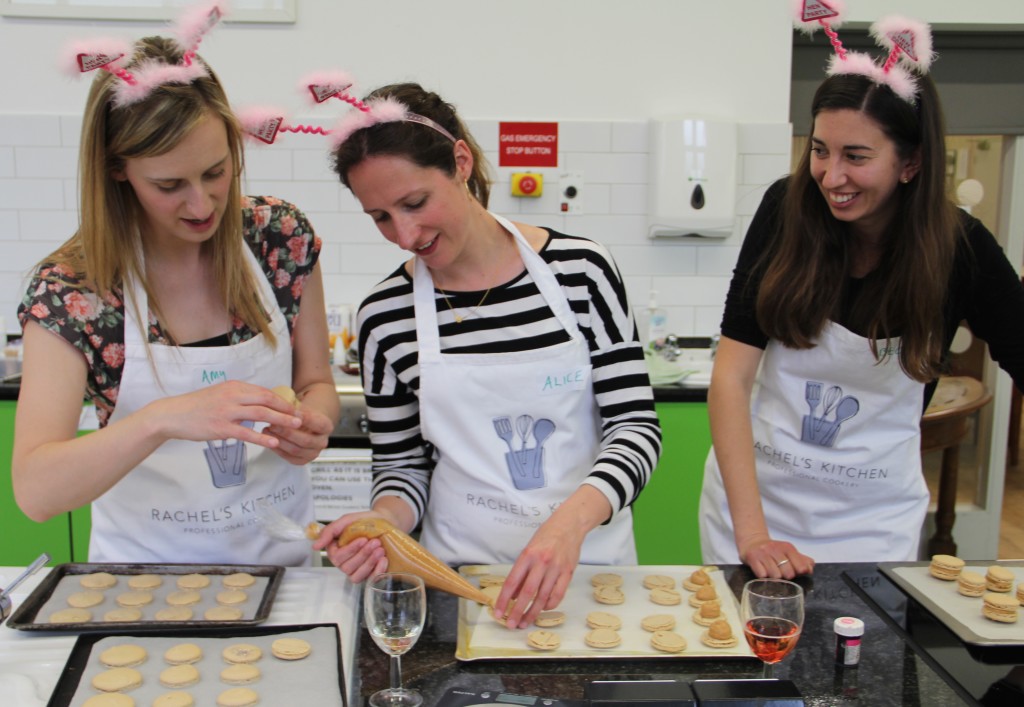 ———————————————————————————
So for a hen party activity with a difference, contact us to talk through your ideas and for a quote, and let us help you to have the best hen party possible!