See below for upcoming classes, and if you'd like to keep in touch and hear when new classes are announced, please sign up to the newsletter here.
---
—- Cook the Book with Yasmin Khan —-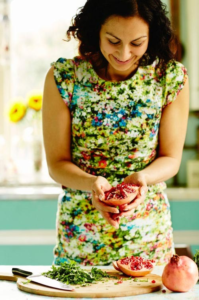 Cook the Book is a book club with a difference, and we're delighted to welcome acclaimed British-Iranian author Yasmin Khan to cook from her book, The Saffron Tales: Recipes from the Persian Kitchen.
This is an amazing chance to meet Yasmin, taste her delicious food, and hear stories from her travels around Iran armed with little more than a notebook and a bottle of pomegranate molasses.
'This is so much more than a compilation of recipes, gorgeous though they themselves are. This is a book that tells a story, both cultural and personal, and her voice is as engaging as her food' Nigella Lawson
'Yasmin's recipes are a mouthwatering showcase of a beautiful country' Yotam Ottolenghi
Date: Sunday 18th June 2017
Time: 6-9pm
Venue: Rachel's Kitchen, East Finchley, N2
Cost: £65, including a cookery demonstration, dinner and wine.
—- Baking With Confidence —-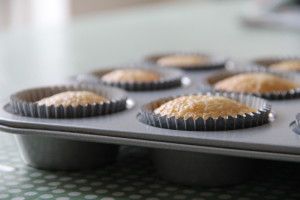 We assume no prior knowledge, just a willingness to get involved and bake delicious treats!
We'll cover the basics of baking, including lots of tips and tricks, how to line tins, avoid common baking pitfalls, fold, whisk, whip, measure, test for doneness and be confident in your baking ability.
We'll be making Pavolvas with passion fruit and creme chantilly; Chocolate and sea salt brownie; Cardamom shortbread; Sponge sandwich with raspberry and mascarpone filling. This is one not to miss!
Date: Wednesday 21st June 2017
Time: 12-3.30pm
Venue: Rachel's Kitchen, East Finchley, N2
Cost: £110 per person, or book with a friend for £99 each.
---
We can also offer group classes based on demand. Some options include:
—- Spanish Tapas —- Learn how to cook delicious Spanish flavours including Tostas de pimientos (Roasted red pepper salad on caramelised garlic toasts), Albondigas (Spicy meatballs in tomato sauce), Gambas al ajillo (Garlic prawns), Ensalada de naranja (Orange, red onion and black olive salad), Queso de cabra frito con miel (Fried goat's cheese with honey), Crema Catalana and more. You'll then sit down and enjoy the delicious flavours of Spain with some lovely wine and dessert.
—- How To Make Macarons —- In this macaron class we'll cover how to make perfect macarons with delicious fillings in four tasty flavours. You'll discover how to avoid commonly made mistakes, ensuring beautiful macarons every time. Flavour possibilities include delicious salted caramel fleur, lemon mascarpone and raspberries and cream. You can then enjoy a few macarons with a glass of bubbly, taking home the rest, as well as  recipes to keep.
—- Patisserie Masterclass —- If you've always wanted to learn how to make your own pastry, whip up some choux, and bake melt-in-the-mouth shortbread, then this class is for you. Covering key patisserie skills, we'll be making Chocolate and Raspberry Tartlets, Coffee Éclairs with Crème Chantilly and Fleur de Sel Shortbread. After this hands-on class, you'll leave with the confidence to tackle patisserie.
—- Fresh Pasta Masterclass —- In this class we'll make homemade pasta together, including Butternut Squash Ravioli with Sage and Lemon Sauce, and Fresh Tagliatelle with Wild Mushrooms and Gorgonzola. We'll then sit down and enjoy the delicious flavours of homemade ravioli and tagliatelle, along with salads, bread and lovely wine followed by cardamom cantucci biscuits and coffee.
—- Sushi Masterclass —- In this Sushi Masterclass we'll be making Maki rolls, Inside out rolls, Hand rolls and Nigiri sushi. You'll learn all the skills to make your own sushi, using raw fish and vegetables, and will leave as a confident sushi chef ready to host your own sushi party! After the lesson you'll have a chance to relax and enjoy the sushi you've made, drink wine and sake, and there is always enough sushi for a very substantial meal.
—- Knife Skills —- Getting confident with a knife, a cook's most valued tool. Using a whole fresh fish and a range of fruit and vegetables, you'll learn invaluable chopping, slicing and dicing techniques. Rachel will teach you about different types of knives and share tips about keeping them in tiptop condition. We'll then prepare three delicious dishes, including a hearty vegetable soup, a light fish dish with a salad, and an infused fruit salad.
To register your interest for any of these classes, please fill out the
enquiry form here
, specifying which class you'd be interested in.
————————————————
Please note that classes are non-refundable. If you can't make it to a class, you are more than welcome to send a friend in your place. Just please let us know who is coming instead, along with their contact information and any allergies or dietary requirements.
If a class is cancelled, we will contact you as soon as possible to let you know, and your payment with be refunded.
We often take photos at our events for publicity purposes. If you do not want to be photographed, or would like your image to be removed from our website, please let us know.