11/12/2014
Feta and Spring Onion Bouikos
By Rachel Davies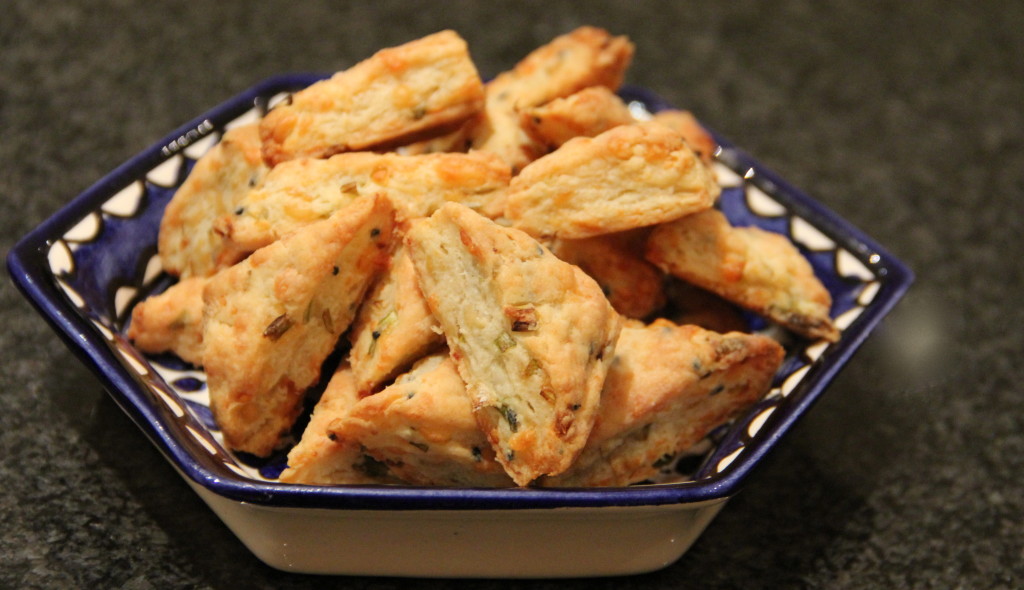 When it comes to nibbles, sometimes opening a bag of posh crisps is enough.
That, and a lovely glass of red wine before dinner, and I'm happy. Mmmm…
And when I say enough, I mean that some days it takes all my brain power just to remember to buy the crisps and put them in a bowl, during which time the oven timer goes off, a pot needs to be stirred, the doorbell rings and I have a baby in one arm.
The thought of relaxing with a glass of something seems like the ultimate decadence right now. And the crisps will do just fine.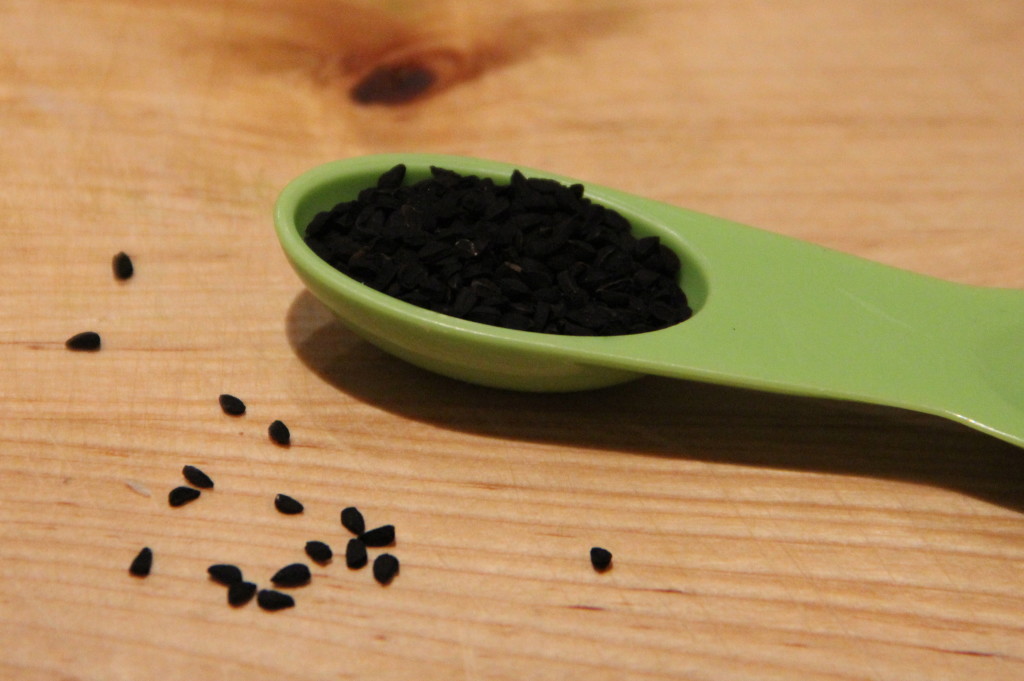 However, some things are worth a little effort.
After trying these bouikos at the amazing Honey & Co restaurant in Warren Street, they are firmly in this category.
Not only are these nibbles incredibly simple to make, they taste far better than anything you can buy – a 'freshly baked, melt in your mouth pastry' treat.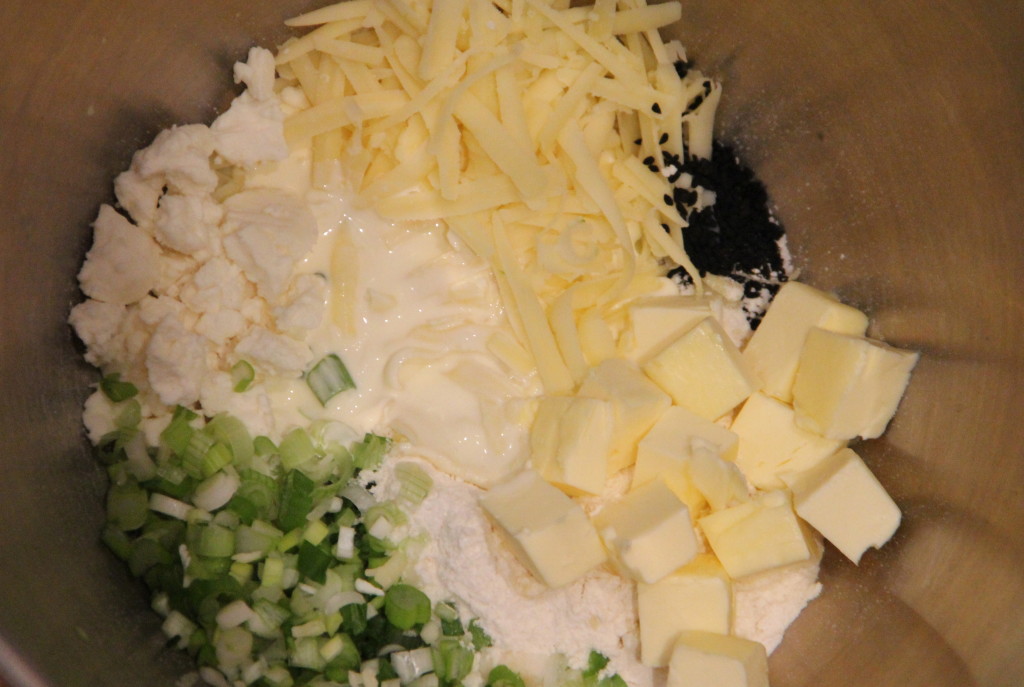 I'd also recommend eating at Honey & Co if you haven't already. It's the creation of Itamar Srulovich and Sarit Packer – an Israeli couple and ex-Ottolenghi chefs.
The food is wonderful, and you can usually get a table without a reservation if you can go at obscure times of the day. It's worth it just for a coffee and a slice of freshly baked, beautiful cake.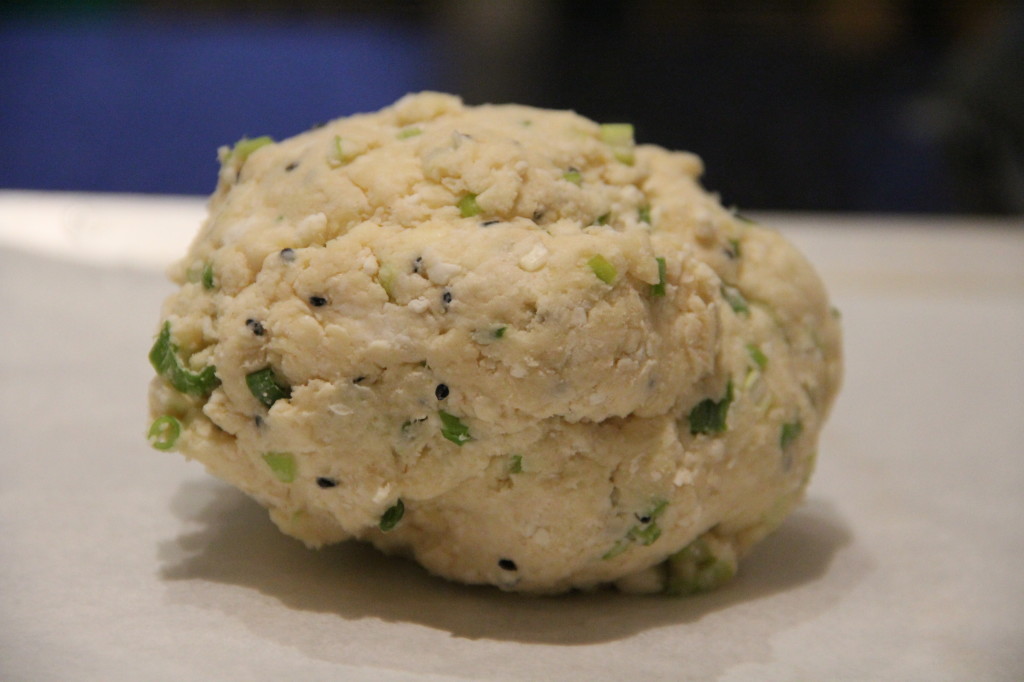 My daughter Savannah enjoyed the bouikos too, and I like to think of her as a mini connoisseur.
At the tender age of 7 months, she happily smeared Honey & Co's mezze platter all over herself, covering her face and hair with hummus, bits of chewed pitta bread, and these lovely bouikos. I'd share a photo if I could, but my hands were covered in hummus and there was chewed up bread all over my lap. Nice.
I was delighted to find the recipe for these bouikos in the Honey & Co cookbook, and it's one I'll be making many more times.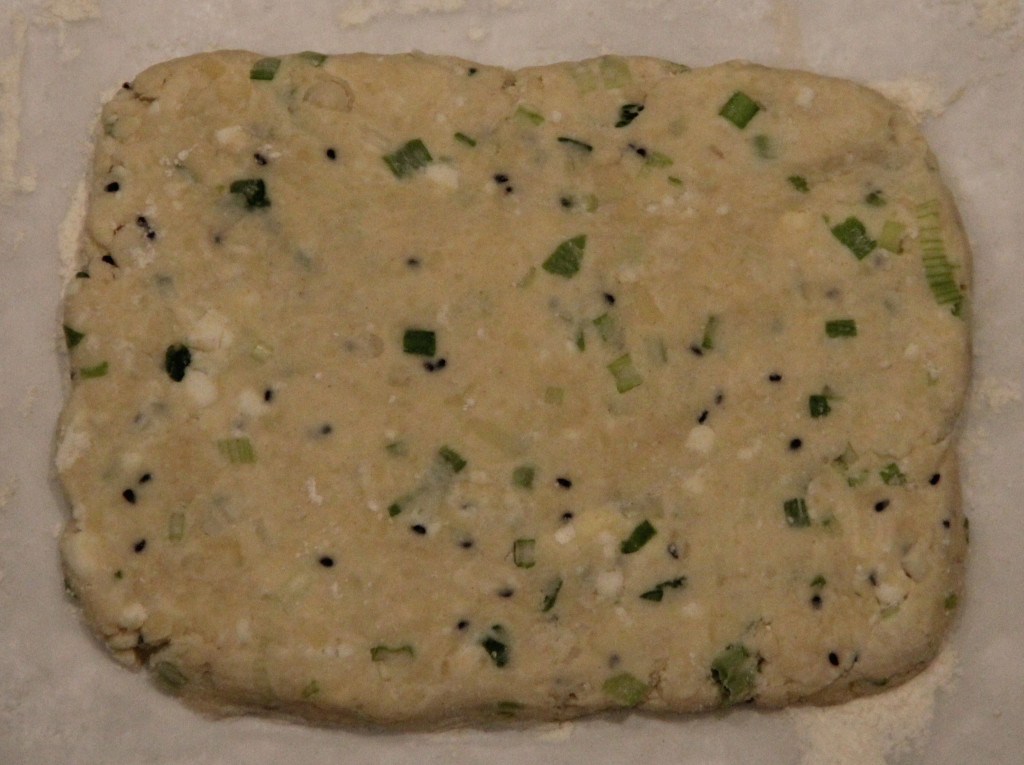 Enjoy them, and be sure to double or even triple the recipe if you've got a few mouths to feed.
These are seriously moreish nibbles.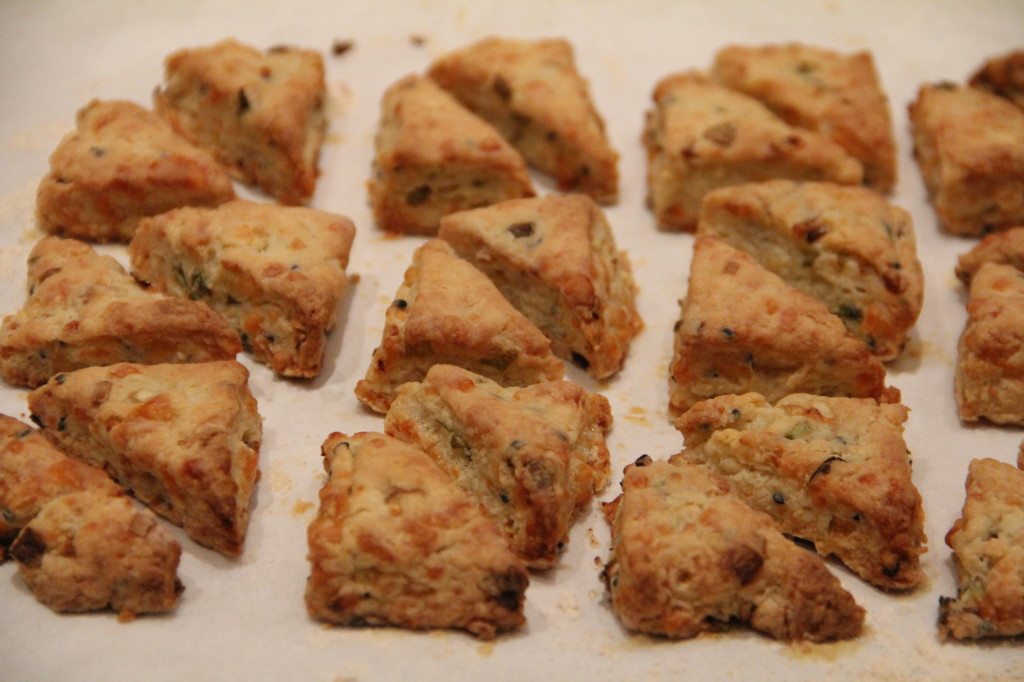 Honey & Co's Feta and Spring Onion Bouikos
Makes 24 bitesize pieces
Ingredients
50g cold butter
40g mature Cheddar cheese, grated
40g feta, crumbled
100g plain flour
a pinch of salt
50ml sour cream
½ teaspoon nigella seeds
2 spring onions, chopped
Method
Preheat the oven to 200˚C and line a baking tray with parchment.
Cut the cold butter into dice-sized small cubes, and prepare the cheeses.
In a standing mixer with a paddle attachment, or by hand, combine all the ingredients until just combined. Be careful not to overwork the mixture.
Place the dough on a lightly floured surface and pat down to a rough rectangle 2-3cm thick. Cut the dough into triangles using a lightly floured knife. Do this by cutting the dough twice lengthways. Then slice across three times, and cut each rectangle diagonally to make triangles.
Place on the baking tray and bake for 10 minutes. Turn the tray around, reduce the oven to 180˚C and bake for a further 6-8 minutes, or until golden.
Serve hot or cooled. They are best eaten the same day.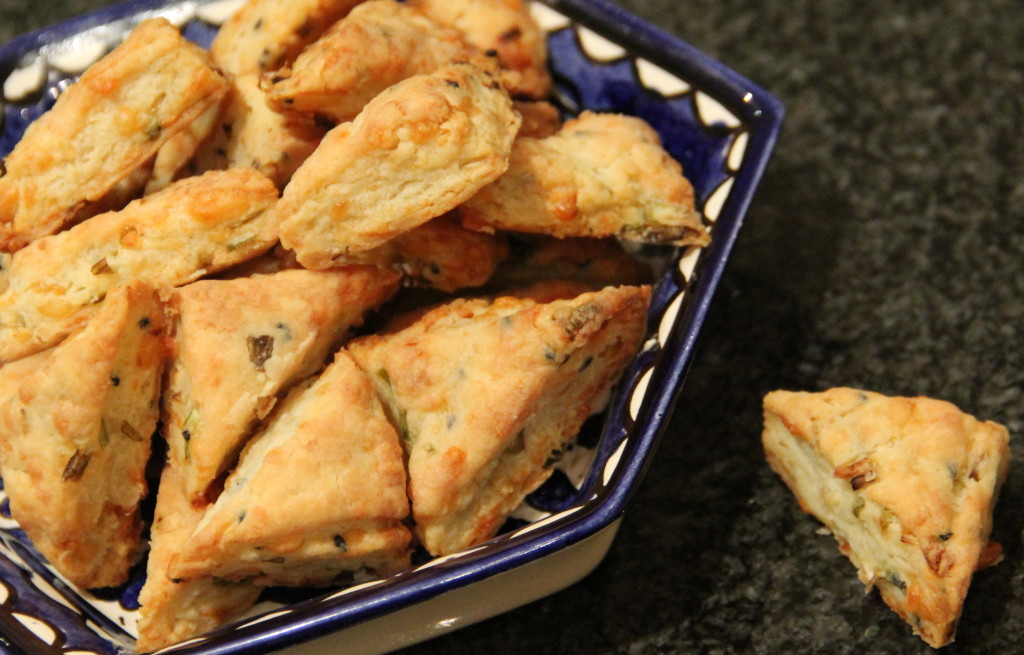 Want to learn how to make more delicious food? Sign up to Rachel's classes or to the Rachel's Kitchen newsletter.
You might also like: